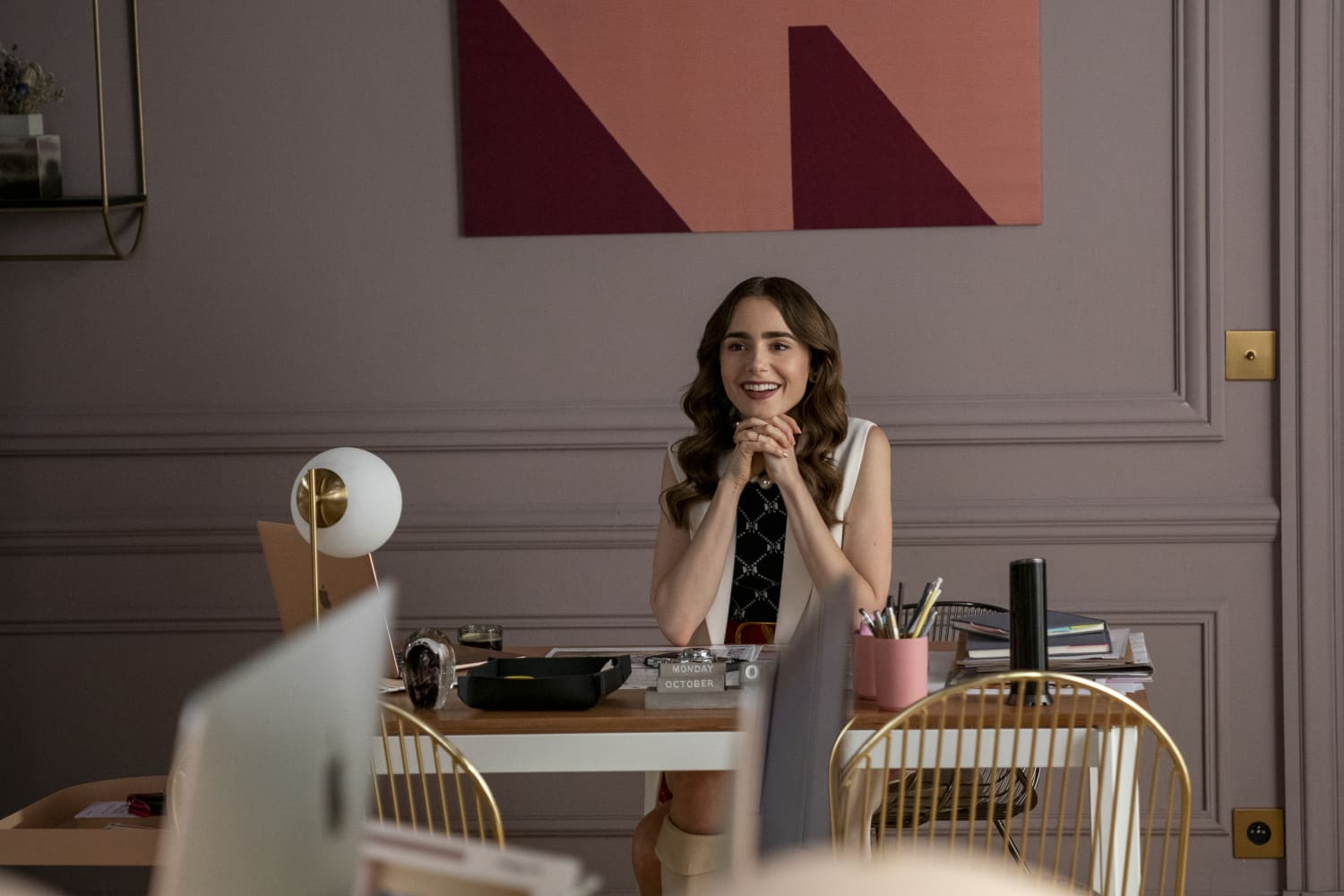 published about 1 hour ago
We independently select these products—if you buy from one of our links, we may earn a commission.
Netflix just released season 2 of "Emily in Paris," and everyone's favorite marketing exec and social media influencer, Emily Cooper, is officially back. It's been over a year since viewers caught up with Cooper, played by Lily Collins, and her life in Paris is just as fashionable and dramatic as before.
If you're already all caught up with the new season, you might enjoy one (or all) of these TV shows to keep you company while you wait for season 3.
"Harlem" is a new Amazon Prime series that follows a tight-knit group of friends who met while attending New York University. The four women are now in their thirties and trying to navigate life, current and past loves, careers, gentrification, health struggles, irritating co-workers, and everything in between while living in Harlem. The series stars Meagan Good as Camille, Grace Byers as Quinn, Shoniqua Shandai as Angie, and Jerrie Johnson as Tye. Additionally, Whoopi Goldberg and Jasmine Guy appear in recurring roles, and there's even some nostalgia for Cousin Skeeter fans.
"Sweetbitter" is drama series based on the novel of the same name. Much like Emily Cooper, Tess, played by Ella Purnell, finds herself trying to work and survive in a new city. "Sweetbitter" is a little darker than "Emily in Paris," but there are similar stories of work drama and love triangles. But unlike Emily, Tess is quickly tossed into a new world of drugs, drinking, and dive bars, all while trying to learn the ins and outs of fine dining.
If you loved "Emily in Paris," you'll absolutely adore "The Bold Type." The series follows Jane (Katie Stevens), Kat (Aisha Dee), and Sutton (Meghann Fahy) — three best friends working at Scarlet magazine in New York City. "The Bold Type" gives "Emily in Paris" a run for its money when it comes to fashion. In fact, Jane, Kat, and Sutton's favorite hangout spot is a fashion closet.
It could be argued that "Sex and the City" has inspired many of today's popular TV shows. But whether you believe it's the blueprint or not, it's still worth checking out. Sarah Jessica Parker stars as Carrie Bradshaw, a writer who finds inspiration for her column via her real life sex and relationship experiences. And her girlfriends Miranda (Cynthia Nixon), Samantha (Kim Cattrall), and Charlotte (Kristin Davis) are along for the ride.
The series has had multiple movies and has just been rebooted. So after you've binged "Sex and the City," pick up with "And Just Like That…" which follows three of the four ladies continuing to live their lives out in New York City.
"Never Have I Ever" follows Devi Vishwakumar (Maitreyi Ramakrishnan), an Indian American teenager just trying to survive high school while dealing with the death of her father. During the first few episodes, Vishwakumar goes from having no boyfriend to landing herself in a love triangle. She also has to navigate her overprotective mother, her friendships, and her growing list of rivals.