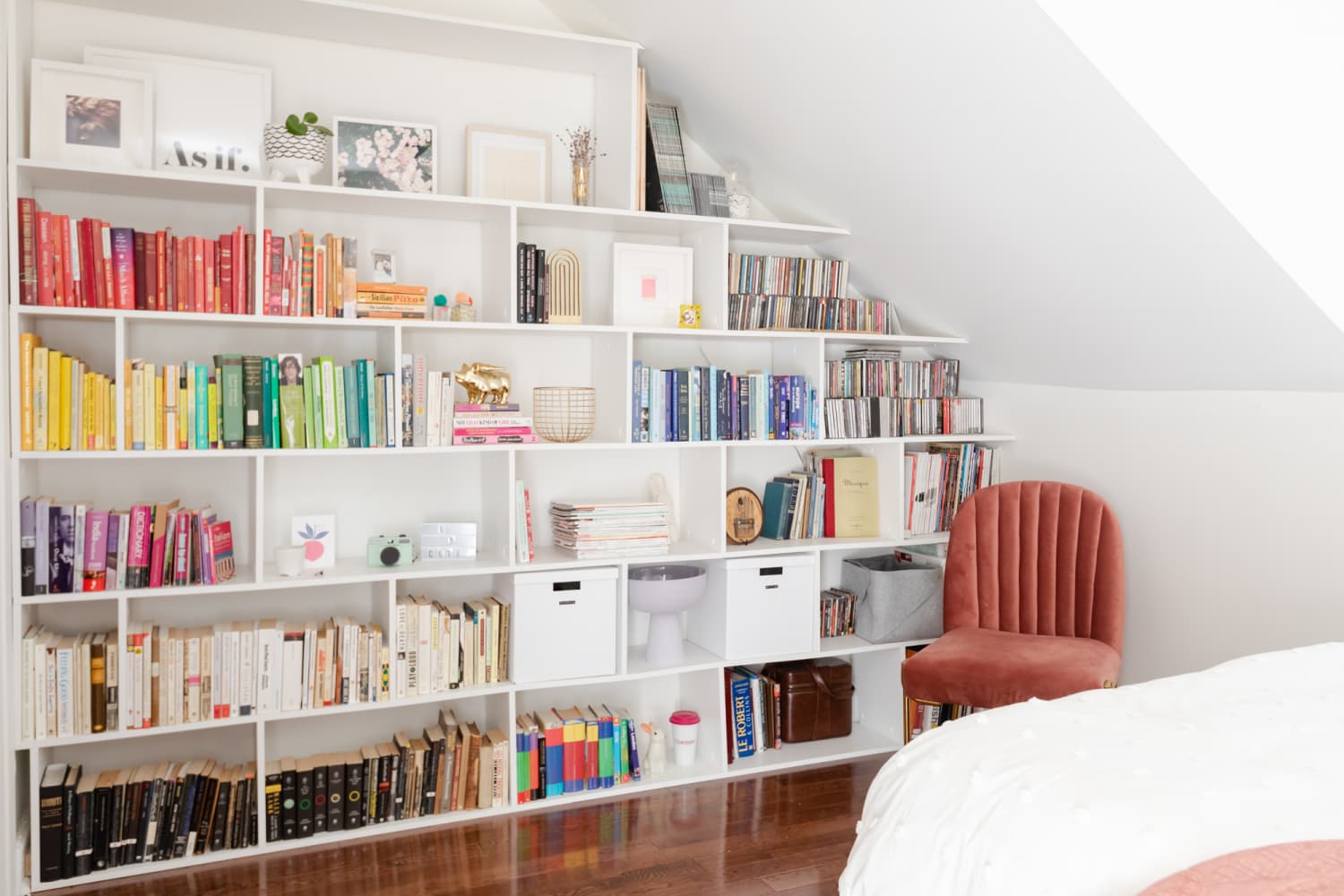 We independently select these products—if you buy from one of our links, we may earn a commission.
In the age of credit cards and tap to pay phones, carrying loose change may seem like an archaic practice. For some reason though, coins always find a way to sneak into pockets and purses and eventually end up on random surfaces in your home. While your instinct might be to spend them right away to get rid of them (laundry, anyone?), coins absolutely accumulate over time, enough so to eventually be deposited into a bank account: a true testament to the power of saving, even if it feels insignificant in the moment. 
To help you in this coin collecting endeavor, there's no more traditional (and frankly entertaining) way of saving them than in a decorative piggy bank. Luckily, the standard models have evolved into some pretty innovative and tasteful varieties that aren't necessarily pig-shaped and can easily blend into any style of home decor. Check out eight of my current favorite designs on the market, all of which are affordable (minus one little splurge on an ancient statue replica), because the alternative would kind of defeat the purpose. 
Hizgo Stainless Steel Piggy Bank
If you're serious about saving, you'll have to actually destroy this sleek, modern stainless steel piggy bank to access your hard-earned cash (and yes, this model accepts bills). The company recommends a three-step process using a handsaw, crow bar, and hammer, which sounds a bit dramatic, but it's an ideal solution for anyone who finds themselves emptying their piggy banks often.
Buy: Hizgo Stainless Steel Piggy Bank, $24.99 $17.99 from Amazon
WAIT FLY Pineapple Coin Bank
This pink resin pineapple is a true testament to the fact that coin banks can actually be stylish and serve as intentional design decisions. If you're hoping to plan a beach vacation, there is no better way to cleverly motivate yourself into saving loose change so you can travel with extra margarita — err — souvenir money once you're oceanside.
Buy: WAIT FLY Pineapple Coin Bank, $21.99 $16.99 from Amazon
Paladone Harry Potter Money Safe Book 
I appreciate an option that allows you to discreetly hide your coins on a bookshelf. The fact that this "Harry Potter" variety nods to one of the most beloved book series in the world is simply icing on the cake. Just be sure to cast a money-making spell before making a deposit!
Pigs may get all of the attention, but you can show another rotund animal some love with this adorable elephant bank. Sure, it may be marketed to kids, but its neutral color and simple design make it a wonderful, understated accessory for any grown-up home. 
Some people want their money to be right where they can see it, and The Container Store's highly-affordable and see-through piggy bank is just the option for that. A fun design hack is to purchase four and allocate each type of coin to a different pig. (It will also help you out when it's time to roll the coins and bring them to the bank.)
Buy: Palaset Piggy Bank, $7.99 at The Container Store
You'd never guess this vase-shaped beauty can hold money, which is precisely what many people are looking for in a coin bank. As a gesture of good fortune, bring one to a friend's new place as a meaningful housewarming gift. It will surely last a lot longer than a bottle of champagne.
Buy: Gold Modern Money Box, $48.62 from Etsy
This statue bank is all about preserving the idea of the piggy but giving it an adult upgrade. Use your reproduction Venus De Milo as a desktop accessory in your home office or on a bedroom dresser. No one has to know it also holds your coin stash!
This gold, oversized perfume bottle bank is what your shelfie is missing! Trust me: Inserting coins into this pretty piece of functional art will certainly put a smile on your face every time you do it.
Buy: Parfum Bottle Coin Bank, $19.99 $14.99 from Z Gallerie