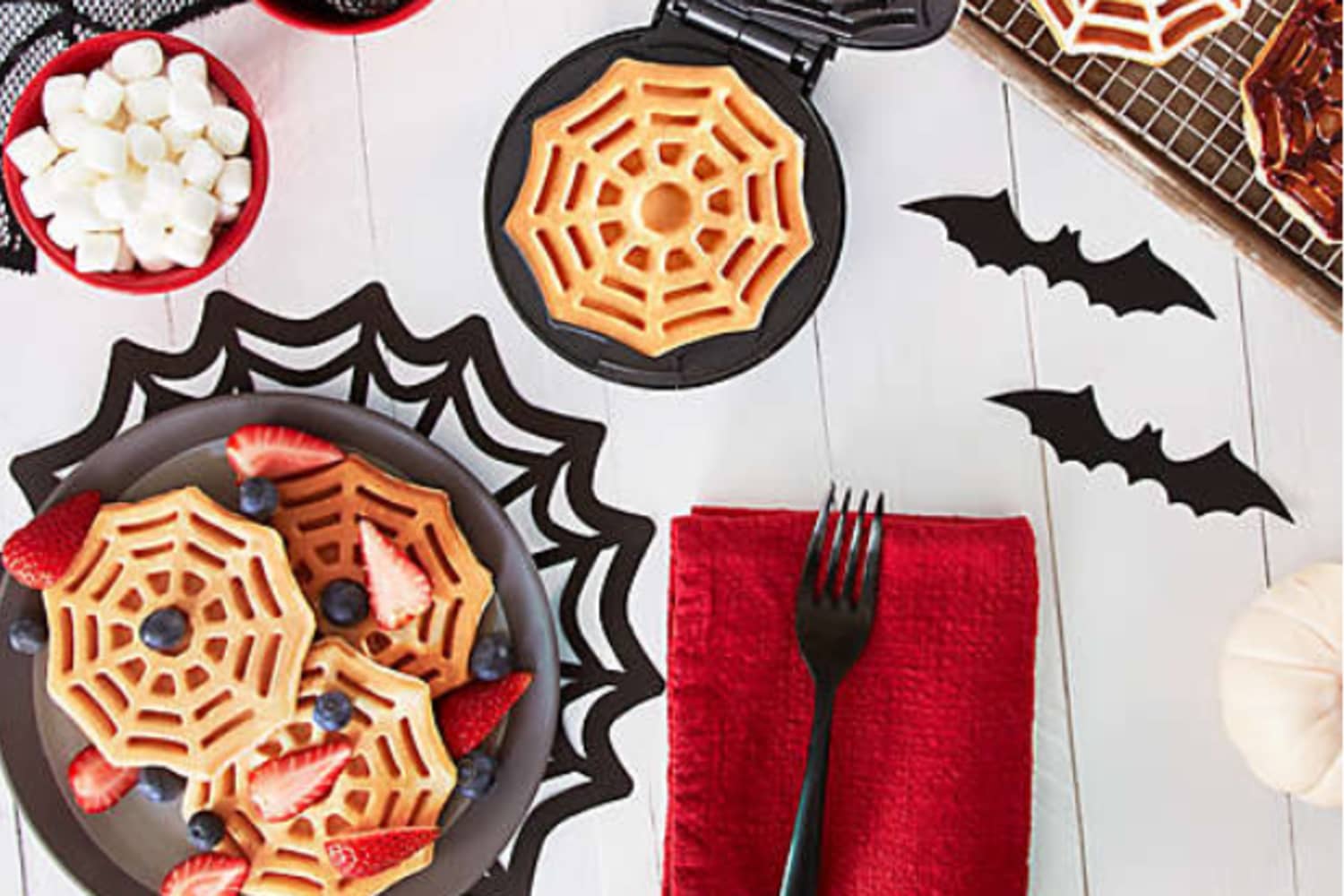 We independently select these products—if you buy from one of our links, we may earn a commission.
The spiderweb waffle maker joins the pumpkin waffle maker for the ultimate Halloween-themed breakfast. For just $9.99, you can spookify breakfast time and enjoy and terrifying tasty meal.
Whip up 4″ waffles in the compact and sleek countertop grill that features nonstick spiderweb-shaped plates so you can lift your waffle with ease, making cleaning easy and convenient. According to the product description, the machine's precise heating technology cooks ingredients evenly for delicious results, and with zero setup required, you can enjoy a quick and tasty treat with ease. Just plug it in, and you're ready to go!
Don't already have a favorite go-to waffle batter recipe? The Dash waffle maker includes a super handy recipe guide with plenty of yummy waffle ideas from sweet to savory. Whether you're a fan of chocolate chip waffles or prefer crunchy potato waffles, the options are endless. As the waffles are so teeny tiny, you can even go in and make a variety of different batches for the ultimate waffle tasting party. Another great tip is to cook up a douple batch and freeze them for later—when you're ready, pop them in the toaster for a quick, easy breakfast or on-the-go snack.