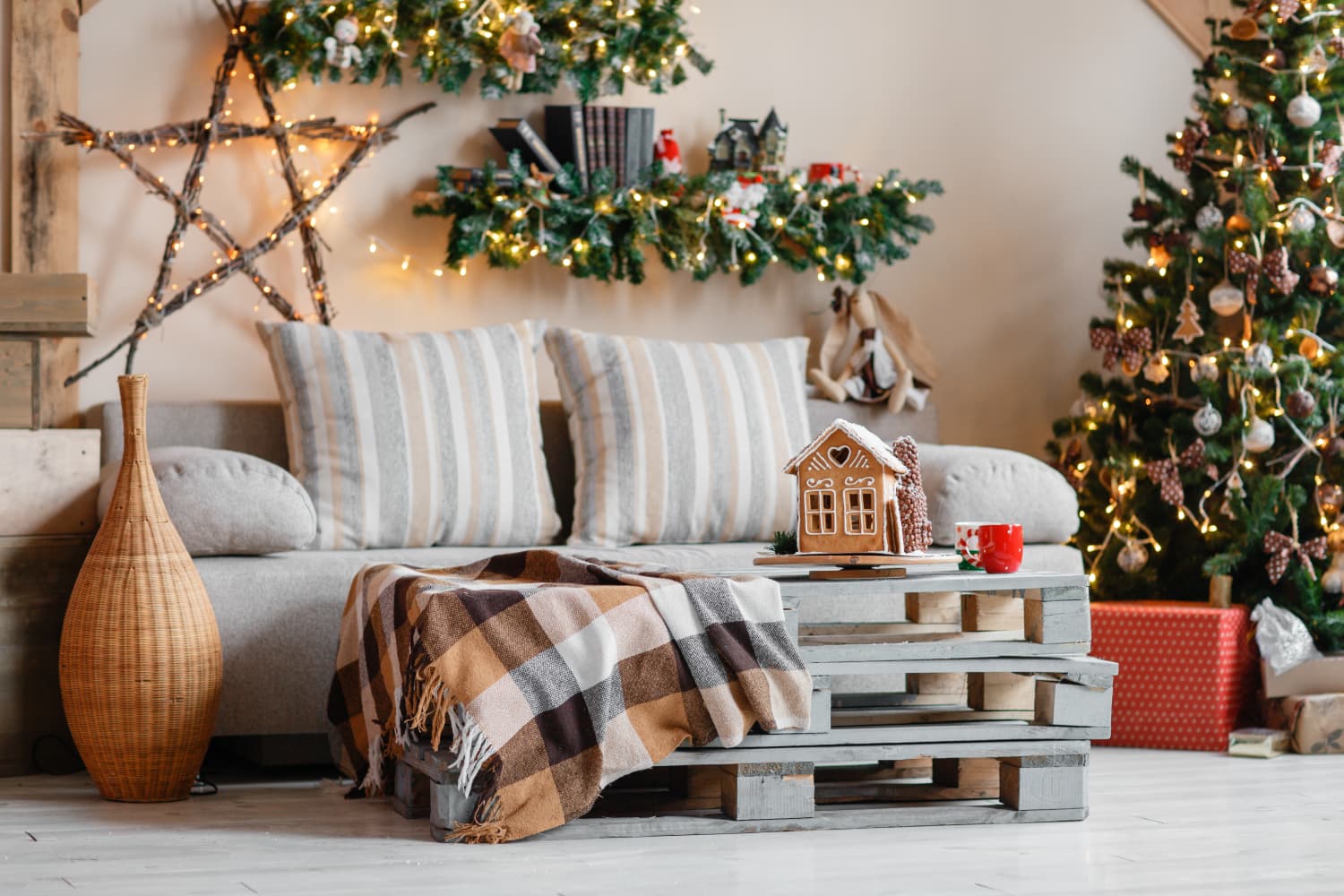 We independently select these products—if you buy from one of our links, we may earn a commission.
Whether you take your Christmas decorations down as soon as possible, waving goodbye to your tree and ornaments for another year on Dec. 26, or like to leave them up for as long as deemed acceptable, undecorating after the holiday season can prove a tedious task. Not only does it feel a little sad taking down your festive wreath and twinkle lights for another year, putting everything back in a neat and organized manner can be a little challenging.
SCOUT Bags has released a range of functional and festive bags that will allow you to store your holiday decorations in style, ready to come back out again the next year.
"Storage of seasonal decor is key to reusability! We all want to keep our favorite decorations in great shape for years to come so thoughtful storage is critical," Deb Waterman Johns, Co-Founder & Chief Creative Officer at SCOUT, says. "A little extra time and thought on the front end of storing holiday decorations will create a seamless unpacking experience as the holidays roll around the following years,"
If you've got a winter wreath hanging on your front door, you'll know that they're anything but easy to store away, especially if you're short on space (like me). The Merry Go Round wreath storage bag ($29) is nearly seven inches deep, easy to hang with a metal D-ring on the exterior, and has an interior clasp so you can easily attach your wreath for the best protection. The bag is available in two super cute holiday patterns: "Best in Snow" and "Daching thru the Snow".
Leftover gift wrapping paper? Finding space to stack up the rolls can be tough—not to mention keeping them in good enough condition to be able to use again the following year. The aptly-named Wrap and Roll storage bin ($45) is a lightweight, spacious box that will keep dozens of gift wrapping rolls protected. There's a reinforced bottom for heavy hauls and handles on each side make for easy carrying. Plus, you'll be able to see everything you've got so you're not buying more than you need next holiday season.
"Holiday Storage is great for gifting because few people—unless you are really organized—buy it for themselves," says Waterman Johns. "SCOUT Holiday storage folds flat when not in use or for shipping purposes for those out-of-town gifts."
For today only, Dec. 19, SCOUT Bags customers can get 20% off storage bags by using the code ORGANIZED.