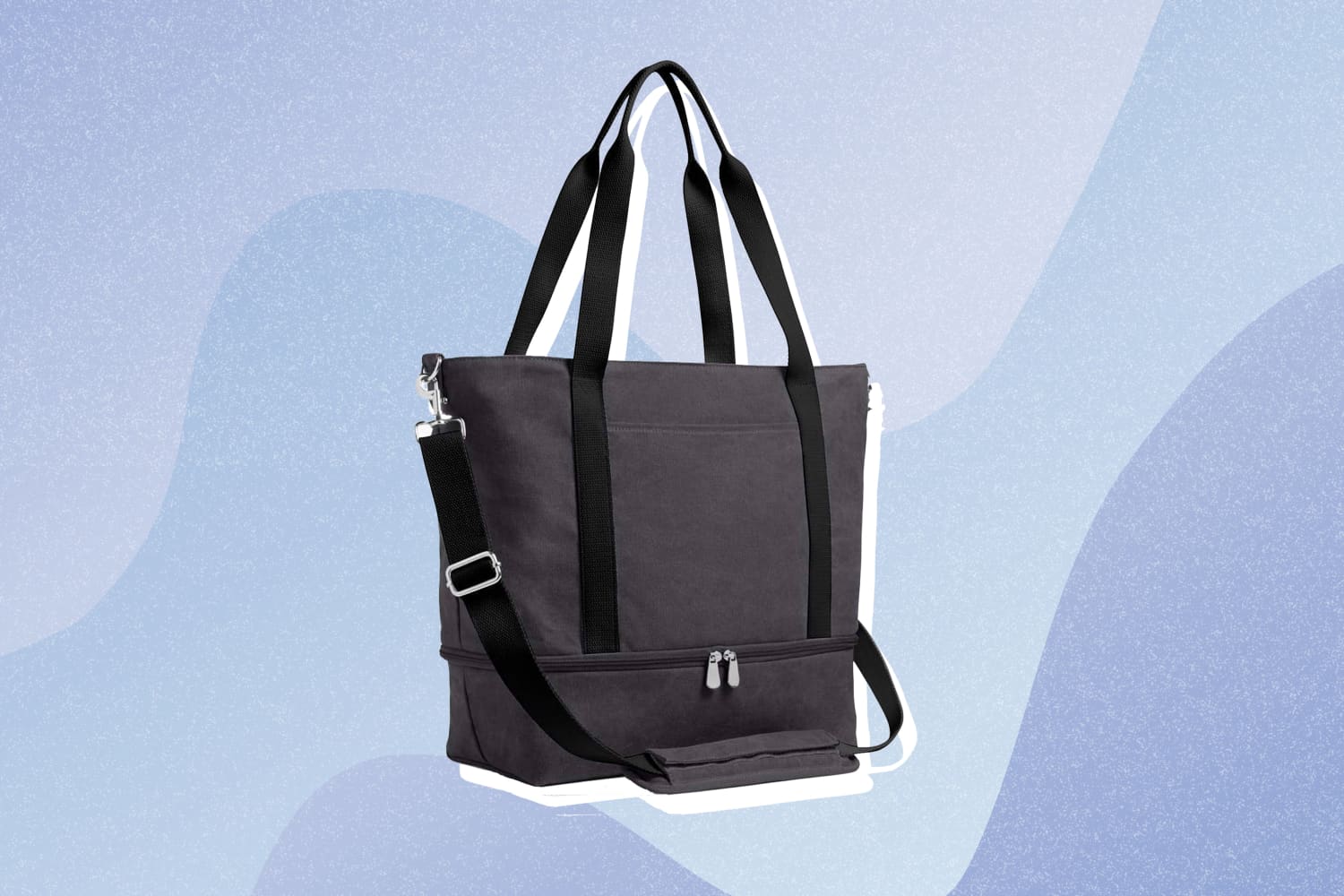 We independently select these products—if you buy from one of our links, we may earn a commission.
If you're anything like me, finding a great tote bag doesn't come easily. Besides the price tag being a big factor, the material, weight, color, and style play a major role, too. And let's not forget pockets and roominess. However, there's no need to worry about your next tote bag purchase, though. Our editors are gifting all of their loved ones this bag this holiday season, and with its discounted price, you should get one, too!
The Lo & Sons Catalina Deluxe tote isn't just editor-approved, but it's a major game-changer for the constant traveler (it slides right onto your carry-on), those always on the go, commuters, and anyone who wants to enjoy a beautiful day outdoors. The lightweight tote comes in either recycled poly, organic cotton canvas, or washed canvas in over three shades, making it completely personalized to your aesthetic.
Other editors also mentioned their love for the durable and spacious tote. AT's senior commerce editor Jasmine Grant fell in love with the bag after reading Sarah's review.
"I was so impressed with the hidden shoe compartment (since storing shoes is a major pain when I travel) that I finally took the plunge and bought one for myself," she says. "I let my mom borrow the bag during her recent vacation to Aruba, and she fell in love with it! She said it made moving through the airport a breeze. She doesn't know this yet, but I ordered her one for Christmas. She's in for a treat!"
AT's managing editor Ivy Ford felt the same way after she heard so much positive feedback about the tote.
"I immediately bought one for my mom for Christmas, based on Sarah and Jasmine's glowing reviews. She's an itinerant teacher and I know it'll be perfect for all her work travel needs," she says.
The Catalina Deluxe line starts at $205 and comes in four sizes: the Day Tote, the Deluxe Tote, the Deluxe Small, and the Deluxe Large. The icing on the cake? From now through December 31, select shades and materials are 30 to 40 percent off. This is the perfect chance to start the new year with the tote bag we're snapping up!