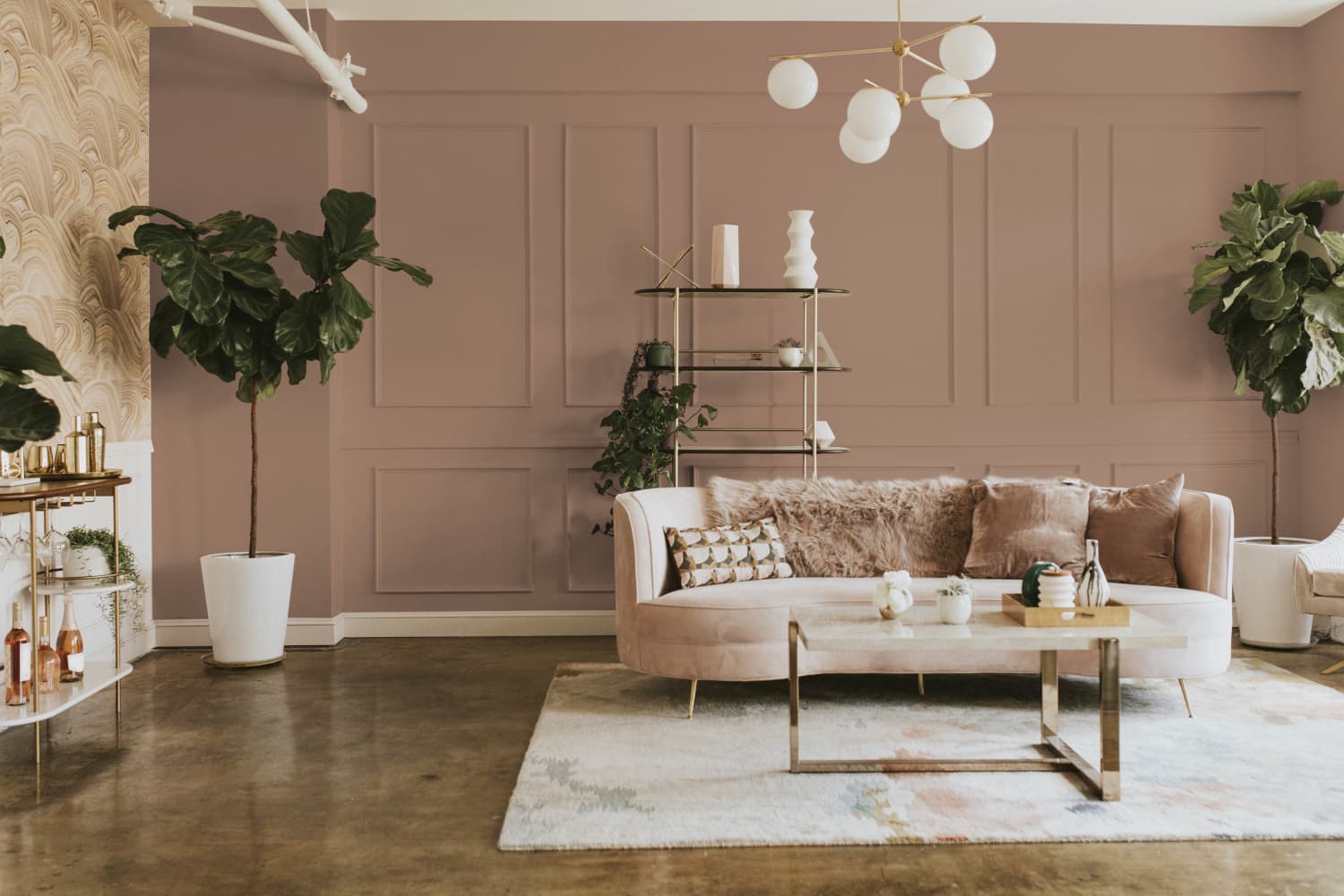 We independently select these products—if you buy from one of our links, we may earn a commission.
If you've been keeping up with Color of the Year announcements, you'll know that 2022 features a plethora of green hues. While there's no denying that the gorgeous paints are all super appealing, it's nice to see something a little different among a sea of sage and forest greens.
Enter: Dunn-Edwards. The brand has revealed its 2022 COTY as Art and Craft (DET682), a warm and inviting brown inspired by shades of the 1970s.
Stemming from the "Naturrensing" story in the Dunn-Edwards 2022 Color + Design Trends report, which highlights the need to cut back on clutter and get in touch with our earth-loving roots, Art and Craft is a shade that embodies nature, and going back to basics.
"Optimism means embracing reality and new opportunities. We see our color and design choices mirroring our inner needs as we are challenged to build new paths," says Dunn-Edwards' Color Expert and Stylist, Sara McLean, in a press release announcing the COTY. "Art and Craft is a timeless shade that embodies both the past as well as the optimism and excitement of the future."
The earthy hue makes for a versatile paint that is great used as a foundation shade, and complements a range of surrounding colors, particularly neutral-brown tones. Dunn-Edwards recommends pairing Art and Craft with Cotton Club (DET431) and Gypsum Rose (DET452).
According to Dunn-Edwards, Art and Craft is a shade "inspired by 70s bohemian flair and folkloric design", further enhanced by the popular cottagecore and dark academia aesthetics that have been prominent throughout 2021. The shade is a modern take on classic brown hues, one that aims to connect with nature and its peaceful elements.
"This is a versatile color that we expect to see applied across a variety of industries and disciplines throughout 2022," notes McLean. "I see bohemian glamour and a touch of Autumn in Paris. Art and Craft is truly a down-to-earth color that signifies stability, comfort, and calm—a color expresses what we all seek right now."
If you're interested in bringing Art and Craft into your home, you can shop the shade on Dunn-Edwards' online store or in a brick-and-mortar near you.