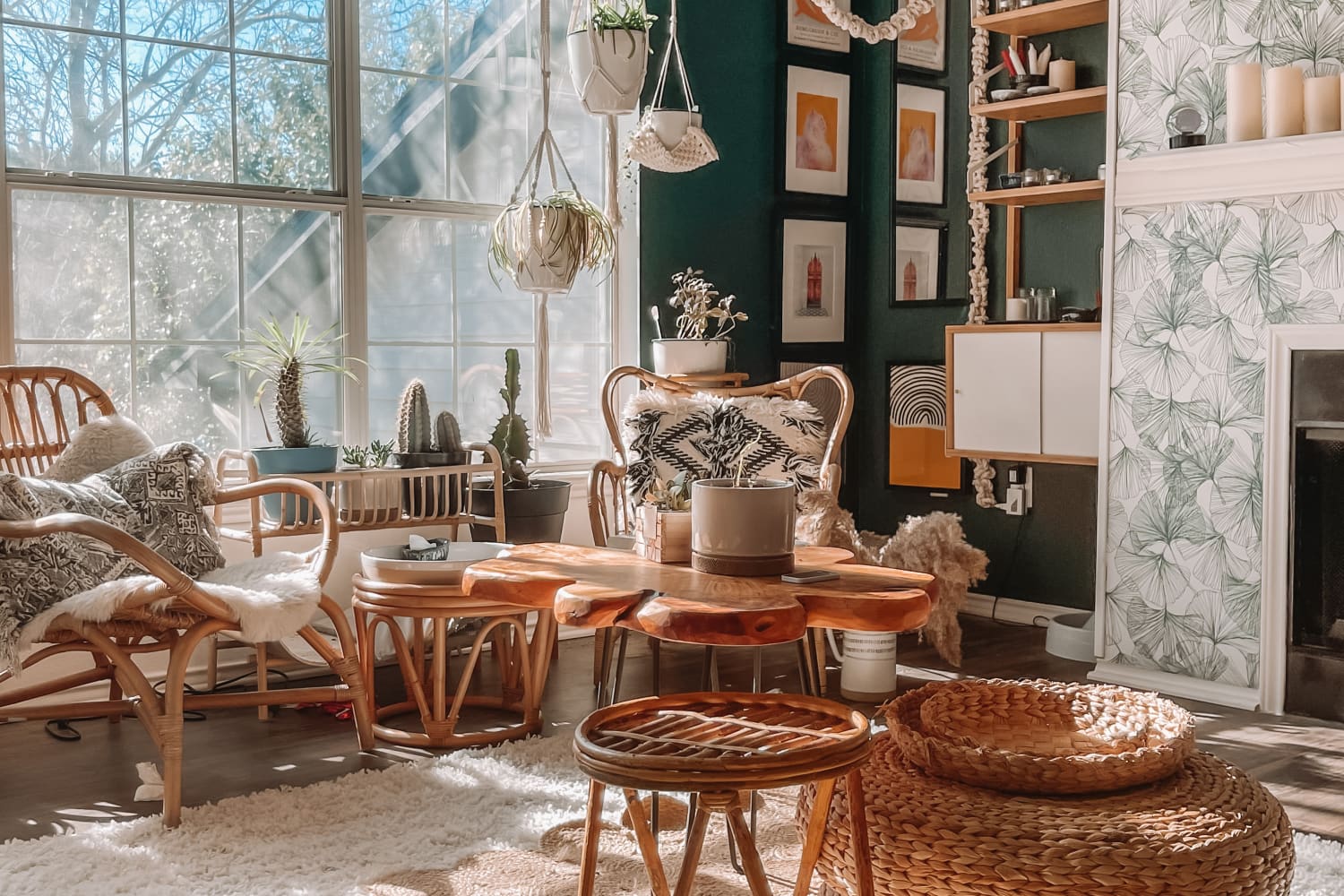 published about 8 hours ago
Having the right lighting can really make or break the vibe in a room. Adding some stylish lights can be a simple yet impactful way to set the tone for your space. Lamps come in a bunch of different fun shapes and sizes, but they can also take up a lot of space on your tables and floors. While you may love the look of overhead lighting, you might not be into the price of rewiring and installation, if your home doesn't already have a fixture in that spot. So what are your options? Cesi Kohen has the perfect DIY, budget-friendly solution.
Kohen shares her home in Austin, Texas with her fiancé, and it's full of plants, rattan, and warm woven, wicker touches. She describes her design style as "DIY-infused boho" with French coastal inspiration. The color palette in her place is very neutral and monochromatic, with greenery mixed in to bring the outdoors inside. "Our living space is the most vibrant, and our bedroom is the most calm," Kohen says.
She considers their bedroom "an escape from work and life" and made sure to make it as cute and cozy as possible. You might have noticed the two hanging rattan pendants on either side of her DIY headboard, which add great ambiance to the room. The warm, rattan material of these pendants blend perfectly with the rest of her decor, and the way she hung them completely follows suit with the laid back vibe of her home.
Instead of hiring an electrician to "properly wire" the lights and hide the cords in the wall, she simply swagged them from a hook and plugged the cords right into an outlet on the wall near the floor. This was a super simple and affordable DIY, and it doesn't make the room look any less put together.
Kohen's biggest piece of advice for creating a home you love is to figure out how you want to feel in a particular space. "Then, utilize everything that makes you feel that way, whether it be color, texture, or material," she says. For Kohen, it was these pendants in her bedroom, and they're perfect. When it comes to your home, there's no wrong way to decorate. If your style turns out to be hanging light pendants without hiding the cords, go for it. It'll be great.